Nova Scotia – November 2019 Event Listings
There are some great events taking place throughout the month of November 2019 – stay tuned for more, but in the meantime hit the road and take in these highlights of Nova Scotia.
AND...if you've got an event coming up - drop us a line at [email protected] with the details and we'll do our best to get it in there. For more info on submissions click here
Maple Sugar Brunch and Guided Tours at Sugar Moon Farm
-Earltown
Every Saturday and Sunday
Sugar Moon Farm serves their signature fully-licensed maple brunch.
Be sure to take a free guided tour of the maple sugar operation and plan to hike the Rogart Mountain Trail. Visit the website for more details:  www.sugarmoon.ca
.
Sunday Ceilidh
-Celtic Music Interpretive Centre, Judique 
every Sunday
For more information, go to the website
.
Saturday Ceilidh's at the Doryman -
Doryman Pub and Grill, Cheticamp
Every Saturday

Fiddle music every Saturday afternoon. For more information, call 902-224-9909
.
Family Square Dance
-West Mabou Hall
Every Saturday
Traditional square dance where the whole family is welcome. Contact Margie MacInnis for more details: 902-945-2814
.
Acadian Arts and Craft Day- West Pubnico
every week on Thursday
For traditional craft demonstrations such as artist painting, hooked rugs, braided rugs, basket weaving, wool spinning, crochet tatting, quilting and red work. To find out more, check out  the website.
Forest Heights Community School Christmas Craft Fair - Chester
November 2
Forest Heights Community School students traveling to Europe in April 2020 are having a Christmas Craft Fair at the Chester Legion, Saturday, November 2, 2019, from 10 am to 3 pm. Table rentals are $25 per table.  Admission is $2 or Food Bank item donation. To register contact Krista at 902-275-5921 or [email protected].
Hubbards Area Lions Club Christmas Craft Sale
November 3
 The Hubbards Area Lions Club is holding their 8th Annual Christmas Craft Show to raise funds for their Christmas Hamper Program on Sunday, November 3, 2019 from 10:00 am to 2:00 pm.  Local artisans will be selling beautiful handcrafted items.  There will be knit and crocheted items, jewelry, beaded tree ornaments, leather items, and so much more!  Come out to support a great cause and get some early Christmas shopping done!  Admission is only a cash donation.  There will also be a canteen on site.  And the Lions Club will also have a bake table, which will cure any sweet tooth!  For more info call Shirley 902-718-7591.
For All the Saints - All Saints Cathedral, Halifax
November 3

The annual For All The Saints concert takes place on the first Sunday after All Saints Day and each year features a great work that honours those who have gone before.  This year Halley plans to return to the setting of the Requiem (Mass for the dead) by Soviet-German composer Alfred Schnittke, written in 1975 and performed in Halifax by the Chapel Choir once before, in 2012. The piece is scored for choir, soloists, trumpet, trombone, organ, piano, celeste, electric bass and guitar, and a huge array of percussion instruments. For more info click here
Fall Performance: Rachel Beck Featuring the Atlantic String Machine - Chester Playhouse
Friday, November 8 at 7:30pm
Glowing with catchy pop hooks, Rachel Beck's distinctive piano melodies and emotive vocals are captivating audiences across Canada. The PEI songbird's first single, Reckless Heart, hit #1 on the CBC Music Top 20 in March 2018, just one week after the release of her multi-award-winning debut record. "Beck clearly establishes herself here as a force to be reckoned with, both as a songwriter and as a performer." (The Guardian Newspaper). Rachel Beck featuring The Atlantic String Machine is an exciting new collaboration which invites audiences to experience Beck's original compositions against a lush soundscape of piano, strings, and percussion. Exposed. Confessional. Connective. Beck's warm stage presence and superb vocals envelope listeners as they collectively journey across a wide emotional range – from regret and grief to wonder and joy. For tickets & more click here.
Annual Western Shore Craft & Bake Sale
November 9
Do your Christmas shopping and baking all in one day at the 4th Annual Craft & Bake Sale will be held Saturday, November 9th from 9:30am to 2pm at The Western Shore & Area Improvement Association (6485 Hwy3, Western Shore).  All Crafts with no two vendors the same style. Great Door Prizes and Admission is FREE!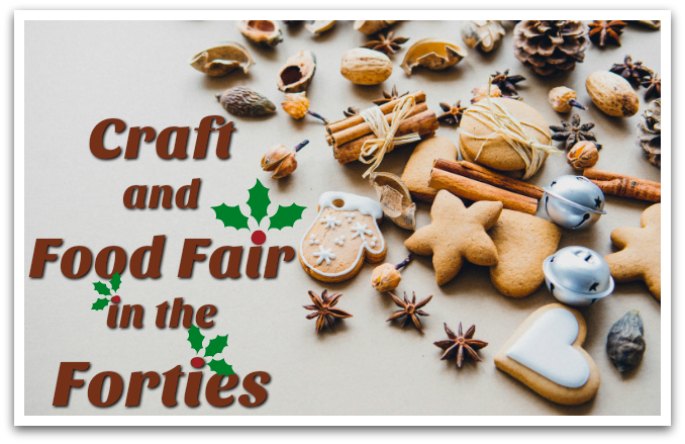 Craft and Food Fair in the Forties - New Ross
November 9
Get set for the season at the Craft & Food Fair at the Forties Community Centre, 1787 Forties Road, New Ross on Saturday, November 9, 2019 from 10:00 am to 3:00 pm.  Admission is FREE plus there'll be door prizes and great canteen food.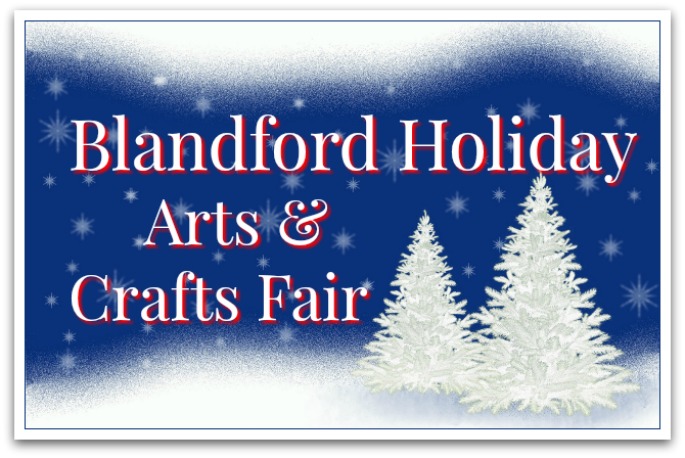 Annual Blandford Holiday Arts & Crafts Sale
November 10
The Blandford Holiday Arts and Craft Fair is the perfect way to kick off your holiday shopping as the District 1 Blandford Community Centre fills with local vendors offering unique hand-crafted works great for Christmas giving but perfect for year round gift giving too. There are great hourly draws and a door prize too!  Hosted as a fund raiser for the Community Centre, admission is just $2 for Adults with Children under 12 admitted for Free.  There's a canteen and lunch plate and of course oodles of Blandford community spirit.  The 30th Annual Blandford Holiday Arts & Craft Fair will be held on Sunday, November 10, 2019 from 10am – 3pm.  For more information visit their Facebook page here.
Remembering the Battle of Passchendaele - Pier 21, Halifax
Date: Monday, November 11
Date: Monday, November 11
Time: 1:00 p.m. - 3:00 p.m.
Location: Andrea and Charles Bronfman Theatre and Mirella and Lino Saputo Hall
Language: Presented in English
Cost: Included with Museum Admission
The Battle of Passchendaele is remembered as a stunning example of Canadian sacrifice, endurance, valour and determination. This Remembrance Day, the Museum is pleased to welcome Canadian Armed Forces Veteran Bruce Matheson to examine the events of the historic First World War battle with the help of historical diaries and family artifacts. Reserve your seat to confirm your attendance click here
2018 The Craft Nova Scotia Designer Craft Show
November 15 - 17

The Craft Nova Scotia Christmas Show will be returning to Cunard Event Centre for 2016, located at Pier 23 on the Halifax Waterfront. The event, open to all current juried NSDCC members, will take place November 16-18, 2016.  The Craft Nova Scotia is pleased to invite you to our 43nd annual Designer Craft Show at the Cunard Event Centre, Pier 23 -- on the waterfront, with sweeping ocean views! The Craft Nova Scotia Designer Craft Show is a juried craft event that takes place November. Click here for details.
First World War Commemorations at the Halifax Citadel
November 11
Parks Canada and Halifax Citadel NHS are honoured to join in Remembrance Day commemorations in Halifax on November 11th. Starting at 11:00 a.m., the 1st Field Artillery Regiment will fire a 21-gun salute at the front entrance followed by the firing of the noon gun. The Halifax Citadel and Army Museum will be open to visitors free of charge from 10:00 am until 3:00 pm.
We invite you to:visit the Army Museum, including the newly-unveiled First Special Service Force (The Devil's Brigade) exhibit – a tribute to Herb Peppard. Explore the WWII "Storm the Beach" D-Day Experience and watch a special short film entitled "George". Shot in Nova Scotia by Breakwater Studios, this moving film tells the story of George Price, a Nova Scotia soldier, and the last Commonwealth soldier to die in action on November 11, 1918. Check out the details on the website
Annual Chester Basin Christmas Craft Fair
November 16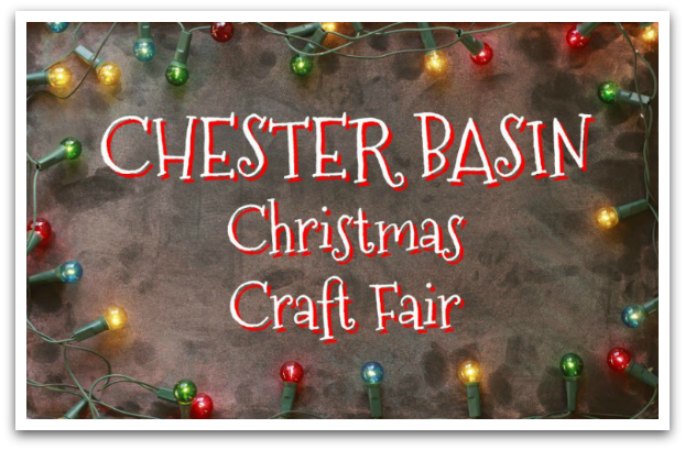 So many wonderful creations - even Santa himself is stopping in for visit.  Come to the annual Christmas Craft Fair at the Chester Basin Legion AND the Aenon Baptist Church in Chester Basin on Saturday, November 16, 2019 from 9:00 am to 2:00 pm.  Santa arrives at the Legion 11:00 am and at the Church 11:30 am. Kitchen canteen open.  Handmade goods!  FREE Admission.  For more info call Jayne MacKenzie at 902-275-8391.
Country Christmas Music Concert
November 17
Be there as Nova Scotia Hall of Famer Matt Balsor takes to the Chester Basin Legion stage for the Country Christmas Music Concert.  The show goes from 2:30 - 4:30pm on Sunday, November 17, 2019 (doors open 1:30 pm).  There's be a  bake table, cookie sale, 50/50, Christmas Basket tickets, Door Prizes and canteen.  Proceeds to the Canadian Cancer Society's "The Lodge that Gives".  Let there be Christmas. For more information click here.
The 24rd Annual Chronicle Herald Holiday Parade of Lights- Downtown Halifax
November 16
Join the fun as we kick off the holiday season with a festive parade full of lights, music and entertainment…and a visit from Santa Claus! The parade will be broadcast live on Eastlink TV. Don't forget to bring a donation of non-perishable food or cash for FEED Nova Scotia, a new, unwrapped children's toy for the C100/Cineplex Toy Drive, and your letter to Santa for Canada Post! Details here.
Prescott Group Tea and Sale- Halifax
November 16
Since 2001, Prescott has hosted a Christmas Tea & Sale. A festive start to the holiday season, the sale features items made by Prescott clients. Items include art, décor, baked goods, tote bags, new to you finds, candy shop, silent auction and more! Featuring take-out or eat-in seafood chowder or chili made by Prescott Bakery. Visit the website for more details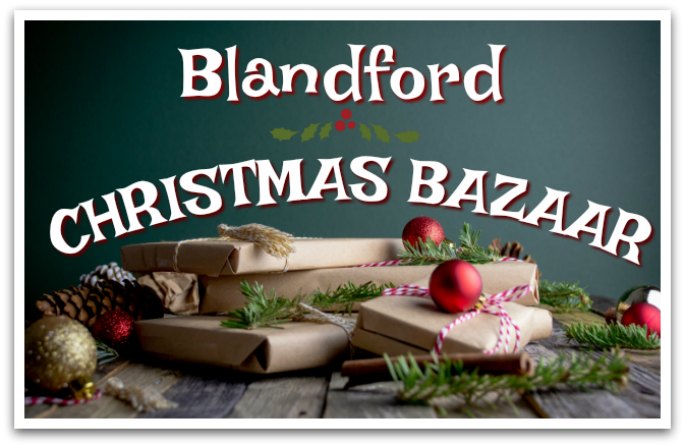 Blandford Christmas Bazaar
November 23
Make plans and be in Blandford for the Christmas Bazaar at the District #1 Community Centre, on Saturday, November 23, 2019 from 11:00 am to 1:30 pm.  Bake table, handwork, fudge, and more!  Free Admission.  Lunch of chili or soup, plus dessert, tea/coffee.  Adults $8 and Children (6-12 years) $5 and under 5 years are free.  Sponsored by the St. Barnabas Ladies Guild.Christmas Bazaar at the District #1 Community Centre, Blandford from 11:00 am to 1:30 pm.  Bake table, handwork, fudge, and more!  Free Admission.  Lunch of chili or soup, plus dessert, tea/coffee.  Adults $8 and Children (6-12 years) $5 and under 5 years are free.  Sponsored by the St. Barnabas Ladies Guild.
Victorian Christmas at the Halifax Citadel November 23 & 24
Make your way to the Halifax Citadel as the historic fort takes on a festive air with Victorian carols, crafts, games and, of course, Father Christmas. Enjoy some hot cider and don't miss the Parks Canada Victorian photo booth - it's the perfect way to capture some holiday magic to share with family and friends. Admission is free with a donation to FEED NOVA SCOTIA (non-perishable food item or cash donation). Check out the details on the website
Old Fashioned Christmas- Sherbrooke Village
November 22-24
Tree lighting at Maple Manor followed by a candlelight procession to St. Mary's RecPlex where there will be a visit by Santa Claus, refreshments for all, a family skate and fireworks. For more details, visit the website
Unicorn Theatre presents: "Charlotte's Web" - Bay Community Centre
November 22 - December 1

This delightful musical is based on the much-loved book by E.B. White. Music and lyrics are by "Annie" composer Charles Strouse with script by "A Christmas Story" librettist Joseph Robinette.  "Charlotte's Web" tells the story of how Charlotte, the clever spider, saves Wilbur's life by weaving interesting words about him into her web and turning him into a celebrity so that Mr. Zuckerman decides that the famous pig, winner of a special blue ribbon at the County Fair, won't ever be sold to be turned into ham and bacon.  All the familiar characters are here, including Charlotte, the kind and wise spider who vows that her friend Wilbur will not be turned in to ham and bacon when the cold weather comes; Wilbur, the piglet who is the runt of the litter and who is about to be "done away with" because he is too small to be worth keeping; Fern, the little girl who begs her father to let her raise Wilbur herself; Homer Zuckerman, Fern's uncle, who agrees to let Wilbur live in his barn so that Fern can visit him every day; the geese and sheep who live in the Zuckerman barn and who become Wilbur's friends; and Templeton the rat, who doesn't care what happens to Wilbur until he realizes that there would be no delicious slops for him to share if Wilbur is killed.  There are also a number of supporting and featured characters in the cast, as well as a large ensemble of Townspeople, Spectators and Fairgoers. The delightful songs in the show include "Who Says We Can't Be Friends" (Charlotte and Wilbur), "Summer" (Mr. and Mrs. Zuckerman and Ensemble). "Nice to Meet You" (Barn Animals and Templeton), "Eating" (Wilbur), and "Wilbur" (Fern). For more information, and ticket details go to the website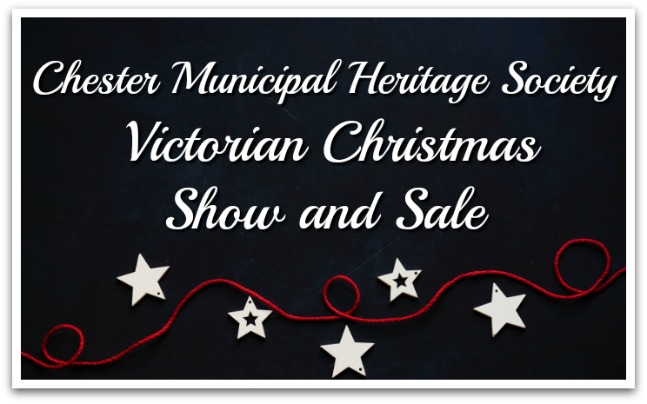 Chester Municipal Heritage Society Victorian Christmas Show and Sale
November 28 - December 1
The Chester Municipal Heritage Society is proud to present the 2019 Victorian Christmas Show and Sale.  The show will be held at the Lordly House Museum located at 133 Central Street in Chester, NS.  Heading south on Central Street, we are just past the Fire Hall and the EMS building.  This year we feature the works of 20 plus vendors with a wide selection of items including wooden creations, knit and crochet works, glass items, jewelry, soaps, hooked mats, quilts, specially vinegars, and many more!  Featuring the work of many local crafts people, this show promises not to disappoint those folks looking for unique Christmas gifts for family and friends. This year the show runs from Thursday November 28, 2019 till Sunday, December 1, 2019, 10:00 am till 5:00 pm.  There is a small show entrance fee of $1.00. This will get you a chance at the door prize.  Fifteen percent of all proceeds will be donated to the Chester Heritage Society for work in the community.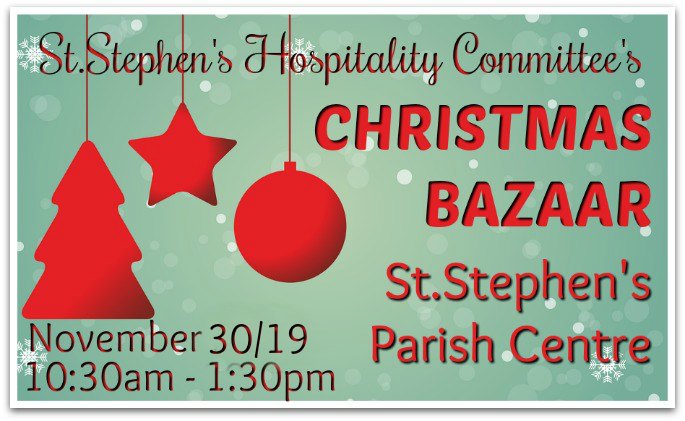 St.Stephen's CHRISTMAS BAZAAR
November 29
The St.Stephen's Hospitality Committee invites you to their Annual Christmas Bazaar (54 Regent Street, Chester) on Saturday, November 29, 2019 from 10:30 am to 1:30 pm.  Lunch starts 11:00 am.  Enjoy a variety of homemade soups, rolls, pies for dessert, tea/coffee.  Adults $9, Children under 10 years $5.  Come browse the bake table, new or gentle used items, Christmas items, books, crafts and pick up a beautiful decorated Christmas wreath – lots to see.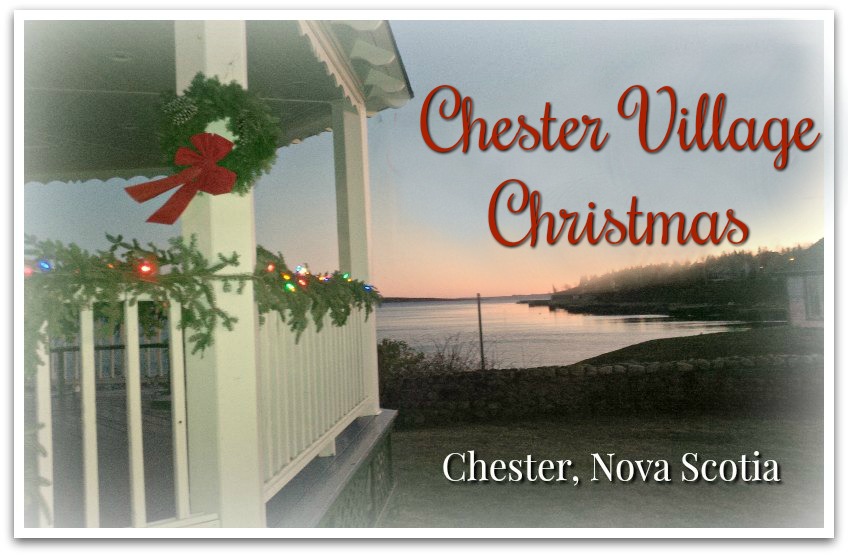 CHESTER VILLAGE CHRISTMAS
November 29 - December 1
Join the Shops of Chester as they kick of the Christmas Season with the merriest weekend on the South Shore! The Seaside Village of Chester will be filled with festive fun for the whole family Friday, November 29th, Saturday, November 30th and Sunday, December 1st, 2019.  Holiday themed activities and crafts, gingerbread galore, tree lighting, shopping under the lights and so much more! For all the details #checkoutCHESTER on their website at chestervillagechristmas.com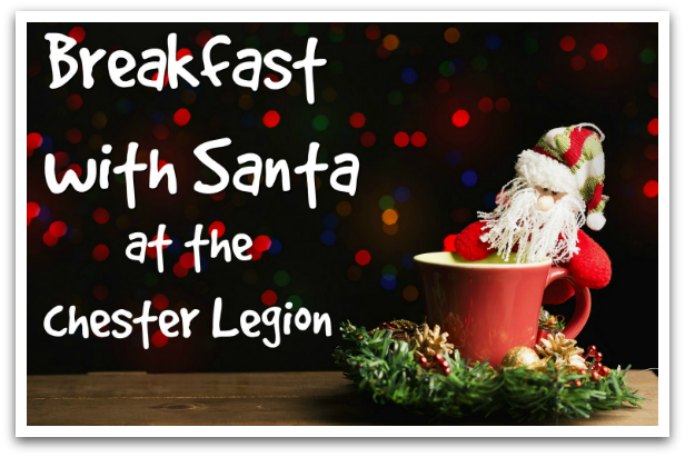 CHESTER'S BREAKFAST WITH SANTA
November 30
Come to the Chester Legion hall for a seasonal stack with the big man himself. Enjoy the Annual Pancake Breakfast with Santa from 8:00am to 10:30am on Saturday, November 30, 2019  For more information call the Legion 902-275-3315.
Annual Mahone Bay Father Christmas Festival
Weekends of November 29 - to December 8
Larger than life Father Christmas figures wonderfully adorned, Yuletide gourmet food market, antique fair, fun filled activities for kids, demonstrations for decor and entertaining, official horse drawn transit, trees, lights, wandering minstrels, choirs and carolers. Visit the website
No Comments »
No comments yet.
Leave a comment