Nova Scotia – December 2018 Event Listings
There are some great events taking place throughout the month of December 2018 – stay tuned for more, but in the meantime hit the road and take in these highlights of Nova Scotia.
AND...if you've got an event coming up - drop us a line at [email protected] with the details and we'll do our best to get it in there. For more info on submissions click here
.
Hands on History- Sherbrooke
runs until the end of September
Hands On History invites people young and old to participate in Village life by offering a "Hands On", interactive, educational and fun experience. Visit the website to learn more
.
Maple Sugar Brunch and Guided Tours at Sugar Moon Farm
-Earltown
Every Saturday and Sunday
Sugar Moon Farm serves their signature fully-licensed maple brunch.
Be sure to take a free guided tour of the maple sugar operation and plan to hike the Rogart Mountain Trail. AND Christmas at Sugar Moon is simply magic. Visit the website for more details:  www.sugarmoon.ca
.
Sunday Ceilidh
-Celtic Music Interpretive Centre, Judique 
every Sunday
For more information, go to the website
.
Saturday Ceilidh's at the Doryman -
Doryman Pub and Grill, Cheticamp
Every Saturday

Fiddle music every Saturday afternoon. For more information, call 902-224-9909
.
Family Square Dance
-West Mabou Hall
Every Saturday
Traditional square dance where the whole family is welcome. Contact Margie MacInnis for more details: 902-945-2814
.
Acadian Arts and Craft Day- West Pubnico
every week on Thursday
For traditional craft demonstrations such as artist painting, hooked rugs, braided rugs, basket weaving, wool spinning, crochet tatting, quilting and red work. To find out more, check out  the website.
Mother Goose / French for Fun Program- Petit de Grat Library
Wednesdays
With Rachel MacGillivray & Louise Migneault every Wednesday from 10am-11:30am at the Petit de Grat Library in Petit de Grat, NS, for ages 0-6.  Program includes 2 stories (English & French), a light snack, a craft, children's songs, and ends with a musical exercise game. Please contact the Petit de Grat Library at (902) 226-3534 or email [email protected] for more information.
.
Christmas at the Barn, Hubbards
Nov 24, Dec 1 & 8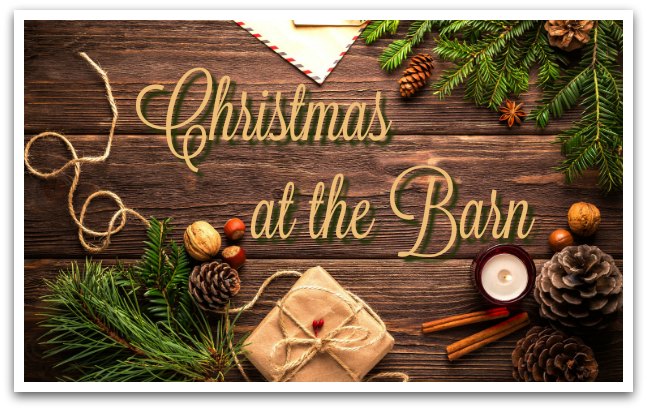 Every year - just in time for the holidays - the Hubbards Barn fills with over 40 local vendors carrying the wonderful crafts, art, jewelry and more - perfect for gift giving greatness.  And whether it's sweet, savoury or spirited you taste buds will be filling festive too!  Be sure to take it all in Saturday, November 24, December 1 and December 8, 2018. For a complete list of times, vendors and other market details visit their Facebook page here.
CHESTER VILLAGE CHRISTMAS
November 30 - December 2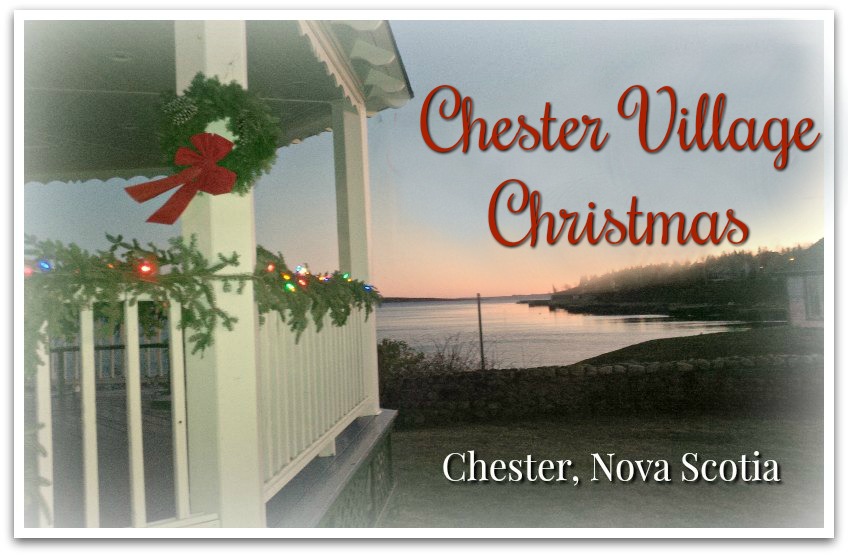 Join the Shops of Chester as they kick of the Christmas Season with the merriest weekend on the South Shore! The Seaside Village of Chester will be filled with festive fun for the whole family Friday, November 30th, Saturday, December 1st and Sunday, December 2nd, 2018.  Holiday themed activities and crafts, gingerbread galore, tree lighting, shopping under the lights and so much more! For all the details #checkoutCHESTER on their Facebook page.
Annual Mahone Bay Father Christmas Festival
Weekends of November 23 & December 2
Larger than life Father Christmas figures wonderfully adorned, Yuletide gourmet food market, antique fair, fun filled activities for kids, demonstrations for decor and entertaining, official horse drawn transit, trees, lights, wandering minstrels, choirs and carolers. Visit the website
Unicorn Theatre presents: "HONK Jr." - Bay Community Centre
November 23-25 and November 30-December 2

"Honk! Jr." is a re-telling of Hans Andersen's "The Ugly Duckling" that has a wide range of interesting characters and outstanding songs (go to www.mtishows.com/honk-jr for a full cast list and to listen to all the songs). It also has a very important message about what it's like to be different. The show is all about Ugly, who doesn't look at all like his darling duckling brothers and sisters. Ida, his mother, who loves him in spite of his strange appearance, tries to tell him that it's all right to be different, but she knows that life is going to be hard for him. Almost everyone in the barnyard makes fun of Ugly, including his father, Drake, who thinks that Ugly is actually a turkey. His duckling brothers and sisters won't play with him, and even try to stop him sharing in the bread that people throw in the duck pond. Feeling sad and lonely and desperate for a friend, Ugly agrees to go for lunch with the Cat, not realizing that he (Ugly) is to be the main course. Fortunately he manages to get away from the Cat, but then finds that he doesn't know the way back to the Duckyard. For more information, and ticket details go to the website
25th Annual Christmas Festival - New Ross
December 7 - 9
New Ross boasts a spectacular weekend of Christmas fun, held annually on the first weekend of December.  This Christmas celebration begins with hundreds of people gathering at the heart of New Ross to countdown the lighting of our tree while sipping hot chocolate after having a full belly from the earlier potluck supper.  This is followed by a weekend of craft fairs, home cooked meals, carolers, Christmas tree U-picks, children's fun and visits to local artisans, topped off with magical entertainment, wonderful singers, and dancing the night away. It's a time to gather with family and friends and spend a down-home Christmas in the country. The 2018 Festival wil be their 25th Annual and it is set for December 7 – 9, 2018  For more information visit their Facebook page.
Christmas in the Country - Ross Farm Museum, New Ross
December 8 & 9
As part of the New Ross Christmas Festival staff at Ross Farm Museum has put together a great program for your enjoyment. Step back in time to experience Christmas in the Country. At Rose Bank Cottage sample traditional dishes from the period such as plum pudding, sugar cookies & warm spiced cider while you enjoy some of your favorite Christmas carols. There will be craft activities in the school house and farm workshop. Weather permitting there will be horse drawn rides.  Click here for more info.
Halifax Jazz Festival presents: Tales of a Charlie Brown Christmas - Spatz Theatre, Halifax
December 9
Tales of a Charlie Brown Christmas featuring Jerry Granelli, and an All New Jazz Spectacular Swing Into The Holidays!
Sunday December 10, 2017 at the Spatz Theatre. Tickets on sale now!  Matinee concert, Tales of a Charlie Brown Christmas, 2pm
featuring jazz legend Jerry Granelli, and the Jerry Granelli Trio. Click here for more.
The Bay Chorale - A Ceremony of Carols
Sunday, December 10, 7:30 PM
Mark your calendars! LunaSea Theatre's Holiday tradition, CAROLS IN THE CATHEDRAL is back for it's 9th year at the Cathedral Church of All Saints. Candlelight, music, and carol sing-a-longs, apple cider and baked treats, and a silent auction for those last minute gifts. Join LunaSea Theatre, the Twelfth Night Choir, and special guests on Monday, Dec. 10th at 7:30pm! An ALL AGES event. Note: Our "snow day" (if concert is cancelled due to weather) is Monday Dec. 17th. For reservations, please contact us here
Lyrics & Laughter- Louisbourg Playhouse
December 14 & 15
Join the cast of Cape Breton Lyrics & Laughter for a fun-filled evening (or afternoon) of holiday music and comedy! Lyrics & Laughter's Christmas shows have become something of a tradition over the years–it's the best way to get into the Christmas spirit! Colin Grant, Michelle Hollohan, Jason MacDonald, Eric Angus Whyte and Adam Young will be performing some of your favourite Christmas carols and lots of toe-tapping, get-up-and-dance fiddle tunes. We'll throw in some original comedy for you, too.  And, if that weren't enough: free tea and oatcakes for everyone! Come celebrate the holiday season with Jimmy, Dan Angus and the rest of the gang, and see what shenanigans they're getting up to this year! Find out more by clicking here
A King's Christmas - "Annual magic", with guest narrator Gary Thorne
Saturday, Dec. 15 at 4 p.m.  – Lunenburg
Sunday, Dec. 16 at 4 p.m. and 7:30 p.m. — Halifax
With guest narrator Don Connolly, former host of CBC's Information Morning
Described by the Chronicle Herald as "annual magic," this feast of seasonal song and story is back for an 11th year. Directed by five-time Grammy winner Paul Halley, the music features a fresh selection of carols each year, from the mediaeval to the modern, sung by the acclaimed University of King's College Chapel Choir. This year's guest narrator is beloved radio host Don Connolly. Connolly is known to generations of Nova Scotians as the warm, reassuring voice of CBC's Information Morning, a programme from which he recently retired after more than four decades. Connolly's selection of readings is sure to bring a wonderful, local flair to the festivities. Click here for more details and tickets

Musique Royale Presents: Capella Regalis Men and Boys Choir in 'To Bethlehem with King's'
December 19
Capella Regalis Men & Boys Choir returns to Windsor to celebrate its ninth Christmas season. To Bethlehem With Kings offers a traditional and heart-warming evening of beautiful carols for Christmas, ancient and modern, performed by a choir of men and boys in the European tradition.  The concert will include opportunities for audience participation on the hymns, and also features Paul Halley on pipe organ, and Curtis Dietz on trumpet.Ticket price is $ 15.00 per person for the concert at 7pm; $ 20.00 for pulled-pork supper in the parish prior to the concert (5:30-6:30pm). For tickets (concert and/or supper) call: 1-902-790-6173 or 1-902-798-9449. Click  here to learn more.
Handel's Messiah - Rebecca Cohn, Halifax
December 21 & 22
Handel's Messiah is a moving, electrifying masterpiece, and a highlight of the Christmas season for hundreds of Nova Scotians each year. Symphony Nova Scotia again performs this great work with our very own chorus master and conductor, Jeff Joudrey.* Along with four hand-picked guest soloists and the 80-voice Symphony Nova Scotia Chorus, he unfolds the drama of this performance, from recitative, to aria, to chorus, in a passionate retelling of one of the most well-known stories of our time. Click here to find out more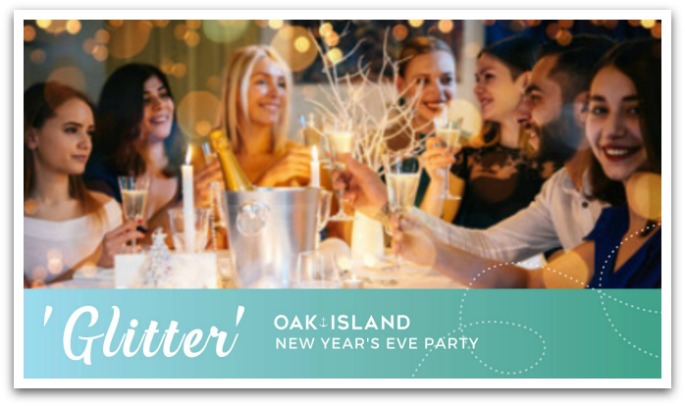 Oak Island Resort hosts their annual party perfect for ushering in every New Year.  This year's event is set for Monday December 31, 2018 Doors open at 630pm. Dinner served at 7:30pm and includes an indulgent buffet, and live entertainment to dance your night into 2019! For details on menu and special resort packages visit their event facebook page here.
No Comments »
No comments yet.
Leave a comment