Nova Scotia – November 2018 Event Listings
There are some great events taking place throughout the month of November 2018– stay tuned for more, but in the meantime hit the road and take in these highlights of Nova Scotia.
AND...if you've got an event coming up - drop us a line at [email protected] with the details and we'll do our best to get it in there. For more info on submissions click here
.
Maple Sugar Brunch and Guided Tours at Sugar Moon Farm
-Earltown
Every Saturday and Sunday
Sugar Moon Farm serves their signature fully-licensed maple brunch.
Be sure to take a free guided tour of the maple sugar operation and plan to hike the Rogart Mountain Trail. Visit the website for more details:  www.sugarmoon.ca
.
Sunday Ceilidh
-Celtic Music Interpretive Centre, Judique 
every Sunday
For more information, go to the website
.
Saturday Ceilidh's at the Doryman -
Doryman Pub and Grill, Cheticamp
Every Saturday

Fiddle music every Saturday afternoon. For more information, call 902-224-9909
.
Family Square Dance
-West Mabou Hall
Every Saturday
Traditional square dance where the whole family is welcome. Contact Margie MacInnis for more details: 902-945-2814
.
Acadian Arts and Craft Day- West Pubnico
every week on Thursday
For traditional craft demonstrations such as artist painting, hooked rugs, braided rugs, basket weaving, wool spinning, crochet tatting, quilting and red work. To find out more, check out  the website.
.
The Blandford Holiday Arts and Craft Fair - Blandford
It's the perfect way to kick off your holiday shopping as the District 1 Blandford Community Centre fills with local vendors offering unique hand-crafted works great for Christmas giving but perfect for year round gift giving too. There are great hourly draws and a door prize too!  Hosted as a fund raiser for the Community Centre, admission is just $2 for Adults with Children under 12 admitted for Free.  There's a canteen and lunch plate and of course oodles of Blandford community spirit.  The 29th Annual Blandford Holiday Arts & Craft Fair will be held on Sunday, November 4, 2018 from 10am – 3pm.  For more information visit their Facebook page here.
.
For All the Saints - All Saints Cathedral, Halifax
November 4
This annual tribute to those who have gone before and the opening concert of the 2018-19 King's at the Cathedral concert series will feature the supremely beautiful Requiem by French composer Maurice Duruflé (1948). Duruflé dedicated the work to the memory of his father. He had grown weary of increasingly overblown settings of the Requiem text and decided to return to the original Gregorian chant as his basic thematic material. To the chant he added masterful choral and orchestral arrangements that call to the mind of the listener images of heavenly bliss deftly interwoven with a sense of human pathos and our longing for eternal peace.  Click here for all the details.
Fall Performance: "Blindside" - Chester Playhouse
Friday, November 9 at 7pm
Written and performed by Stephanie Morin-Robert - In a feat of riveting comedy, one-eyed storytelling champion and cancer survivor Stephanie Morin-Robert recounts her life as a feisty 7 year-old who wields her glass-eye as a superpower.  Purchase tickets at www.chesterplayhouse.ca / (902) 275-3933
Annual Western Shore Craft & Bake Sale
Do your Christmas shopping and baking all in one day at the 4th Annual Craft & Bake Sale will be held Saturday, November 10th from 9:30am to 2pm at The Western Shore & Area Improvement Association (6485 Hwy3, Western Shore).  All Crafts with no two vendors the same style. Great Door Prizes and Admission is FREE!
.
Before the Leaves Turn: A Remembrance Day Performance - Pier 21, Halifax

Date: Sunday, November 11
Time: Performances at 1:00 p.m. & 4:00 p.m.
Location: Kenneth C. Rowe Hall
Language: Presented in English
Cost: Included with Museum Admission
Before the Leaves Turn, by Jamie Bradley, is set in a small town inspired by Sackville, New Brunswick during the span of the First World War. Presented by three actors, this reading will introduce the audience to two families who are experiencing the highs and lows of these difficult years. Touching, poignant and funny, the charming script tells the story of those "left at home," and the characters will inspire audiences with their courage and humanity in the face of terrible uncertainty. Before the Leaves Turn was originally produced in New Brunswick and completed a successful tour through Nova Scotia in 2016. It has been a hit with people of all ages, from children to seniors and veterans. This Remembrance Day, in partnership with Kick at the Dark Theatre, commemorate the day by taking in this special reading at the Museum.  Click here to reserve your seat to confirm your attendance.
2018 The Craft Nova Scotia Designer Craft Show
November 16 - 18

The Craft Nova Scotia Christmas Show will be returning to Cunard Event Centre for 2016, located at Pier 23 on the Halifax Waterfront. The event, open to all current juried NSDCC members, will take place November 16-18, 2016.  The Craft Nova Scotia is pleased to invite you to our 43nd annual Designer Craft Show at the Cunard Event Centre, Pier 23 -- on the waterfront, with sweeping ocean views! The Craft Nova Scotia Designer Craft Show is a juried craft event that takes place November. Click here for details.
Annual Western Shore Craft & Bake Sale
November 10
Do your Christmas shopping and baking all in one day at the 4th Annual Craft & Bake Sale will be held Saturday, November 10th from 9:30am to 2pm at The Western Shore & Area Improvement Association (6485 Hwy3, Western Shore).  All Crafts with no two vendors the same style. Great Door Prizes and Admission is FREE!
November 10-11
First World War Commemorations at the Halifax Citadel
Parks Canada, and the Army Museum Halifax Citadel are honoured to commemorate the centennial of the end of the Great War during a special Remembrance Day weekend. The Halifax Citadel and Army Museum will be open 10AM to 3PM on both days with free admission. Visitors are invited to tour select exhibits including the impressive 300 ft. First World War Trench exhibit and the brand new 'Shaping the Hill' multi-media exhibit. Of special note, the Army Museum will host an open house on Saturday, November 10th, from 10AM to 3PM for veterans, their families and members of the public to visit their First World War exhibit, Road to Vimy and Beyond, which honours the sacrifice of the soldiers, many of them from Nova Scotia. In addition, visitors are invited to watch a special short film entitled "George", during this commemorative weekend. Shot in Nova Scotia by Breakwater Studios, this moving film tells the story of George Price, a Nova Scotia soldier, and the last Commonwealth soldier to die in action on November 11, 1918. On Sunday, November 11th, the 1st Field Artillery Regiment will fire a 21-gun salute from the Citadel's saluting battery starting at 11AM followed by the noon gun.
Annual Chester Basin Christmas Craft Fair
November 17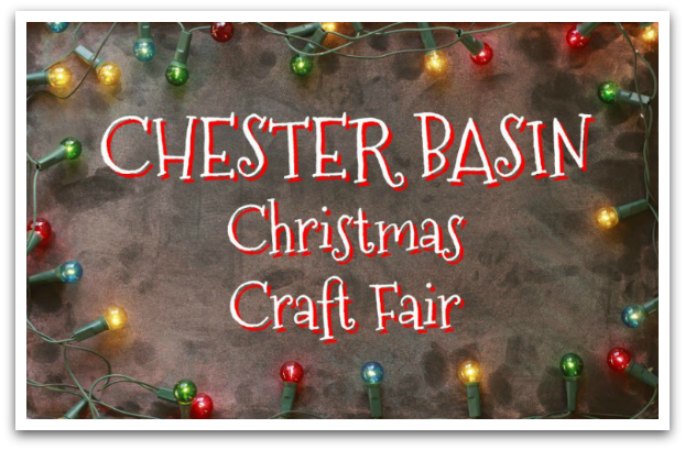 So many wonderful creations - even Santa himself is stopping in for visit.  All together there will be 34 crafters at the Chester Basin Legion on Saturday, November 17, 2018 from 9am - 2pm..  They'll be showing their goods and celebrating the holiday season with a great selection of sewing, knitting, jewellery, painting, personalized items, hand made soap...and so much more! Don't forget your camea as Santa arrives on the Chester Basin Volunteer Fire Department Truck at 10:30am.  The kitchen canteen opens at 11:30 for lunch. For more information, please contact 902-275-8391.
Chester Municipal Heritage Society Christmas Show & Sale
November 22 - 25
Once again, the society is proud to present the 2018 Victorian Christmas Show and Sale.  The show will be held at the Lordly House Museum located at 133 Central Street in Chester, NS.  Heading south on Central Street, we are just past the Fire Hall and the EMS building.  This year we feature the works of 20 plus vendors.  There is a wide selection of items including wooden items, knit and crochet items, glass items, jewelry, soaps, hooked mats, quilts, specially vinegars, and many more too numerous to mention here.  Featuring the work of many local crafts people, this show promises not to disappoint those folks looking for unique Christmas gifts for family and friends. This year the show runs from Thursday November 22, 2018 till Sunday, November 25, 2018, 10:00 am till 5:00 pm.  There is a small show entrance fee of $1.00. This will get you a chance at the door prize.  Fifteen percent of all proceeds will be donated to the Chester Heritage Society for work in the community.
St.Stephen's CHRISTMAS BAZAAR
November 24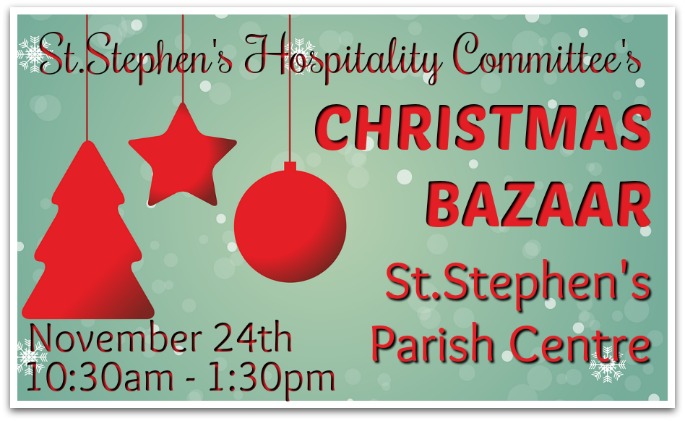 The St.Stephen's Hospitality Committee invites you to their Christmas Bazaar on Saturday, November 24th from 10:20am to 1:30pm at the St.Stephen's Parish Centre, 54 Regent Street in Chester, NS. Sale items include Christmas wreaths, new and used Christmas decorations, bake table, books, gifts and more! Lunch is available from 11:am to 1pm with a cost of $8 (children 10 & under $4).
Christmas at the Barn, Hubbards
Nov 24, Dec 1 & 8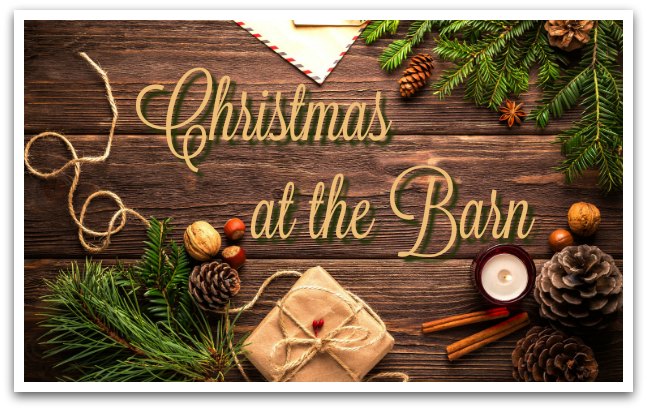 Every year - just in time for the holidays - the Hubbards Barn fills with over 40 local vendors carrying the wonderful crafts, art, jewelry and more - perfect for gift giving greatness.  And whether it's sweet, savoury or spirited you taste buds will be filling festive too!  Be sure to take it all in Saturday, November 24, December 1 and December 8, 2018. For a complete list of times, vendors and other market details visit their Facebook page here.
CHESTER VILLAGE CHRISTMAS
November 30 - December 2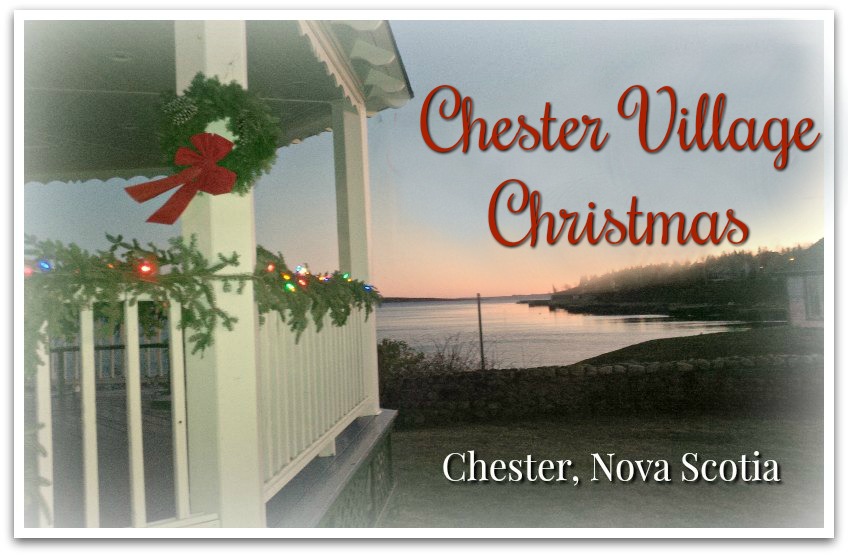 Join the Shops of Chester as they kick of the Christmas Season with the merriest weekend on the South Shore! The Seaside Village of Chester will be filled with festive fun for the whole family Friday, November 30th, Saturday, December 1st and Sunday, December 2nd, 2018.  Holiday themed activities and crafts, gingerbread galore, tree lighting, shopping under the lights and so much more! For all the details #checkoutCHESTER on their Facebook page.
The 23rd Annual Chronicle Herald Holiday Parade of Lights- Downtown Halifax
November 17
Join the fun as we kick off the holiday season with a festive parade full of lights, music and entertainment…and a visit from Santa Claus! The parade will be broadcast live on Eastlink TV. Don't forget to bring a donation of non-perishable food or cash for FEED Nova Scotia, a new, unwrapped children's toy for the C100/Cineplex Toy Drive, and your letter to Santa for Canada Post! Details here.
Prescott Group Tea and Sale- Halifax
November 17

Join us in celebrating our 16th Annual Christmas Tea and Sale on Saturday, November 19th from 10AM to 2PM. Last year we welcomed over 500 people to Prescott Group!  Come celebrate the holiday season, find some fabulous Christmas gifts and enjoy delicious treats in our Fireside Cafe.  We will be featuring Prescott Group products including baked goods, fruitcakes, jams and preserves, aprons, tote bags and so much more. Check out our craft and festive items, candy table, jewelry, silent auction and discover treasures in our new-to-you room and book room. Also on sale will be our Countdown-to-Christmas calendar raffle tickets, WestJet raffle tickets and Prescott Group calendars.  We look forward to seeing you there! Visit the website for more details
Victorian Christmas at the Halifax Citadel 

November 24 & 25
Make your way to the Halifax Citadel as the historic fort takes on a festive air with Victorian carols, crafts, games and, of course, Father Christmas. Enjoy some hot cider and don't miss the Parks Canada Victorian photo booth - it's the perfect way to capture some holiday magic to share with family and friends. Admission is free with a donation to FEED NOVA SCOTIA (non-perishable food item or cash donation).. Check out the details on the website
Christmas Gaelic Weekend- Gaelic College, St. Ann's
November 23 - 25
Experience Gaelic in a warm, welcoming environment, while celebrating the Christmas season, with instruction for all ages and skill levels by some of the finest instructors Nova Scotia has to offer. For more info, click here
Old Fashioned Christmas- Sherbrooke Village
November 23-25
Tree lighting at Maple Manor followed by a candlelight procession to St. Mary's RecPlex where there will be a visit by Santa Claus, refreshments for all, a family skate and fireworks. For more details, visit the website
Unicorn Theatre presents: "HONK Jr." - Bay Community Centre
November 23-25 and November 30-December 2

"Honk! Jr." is a re-telling of Hans Andersen's "The Ugly Duckling" that has a wide range of interesting characters and outstanding songs (go to www.mtishows.com/honk-jr for a full cast list and to listen to all the songs). It also has a very important message about what it's like to be different. The show is all about Ugly, who doesn't look at all like his darling duckling brothers and sisters. Ida, his mother, who loves him in spite of his strange appearance, tries to tell him that it's all right to be different, but she knows that life is going to be hard for him. Almost everyone in the barnyard makes fun of Ugly, including his father, Drake, who thinks that Ugly is actually a turkey. His duckling brothers and sisters won't play with him, and even try to stop him sharing in the bread that people throw in the duck pond. Feeling sad and lonely and desperate for a friend, Ugly agrees to go for lunch with the Cat, not realizing that he (Ugly) is to be the main course. Fortunately he manages to get away from the Cat, but then finds that he doesn't know the way back to the Duckyard. For more information, and ticket details go to the website
Annual Mahone Bay Father Christmas Festival
Weekends of November 23 & December 2
Larger than life Father Christmas figures wonderfully adorned, Yuletide gourmet food market, antique fair, fun filled activities for kids, demonstrations for decor and entertaining, official horse drawn transit, trees, lights, wandering minstrels, choirs and carolers. Visit the website
No Comments »
No comments yet.
Leave a comment